Dream Interpretation › Bones - Dream meaning and symbolism
Bones - Dream meaning and symbolism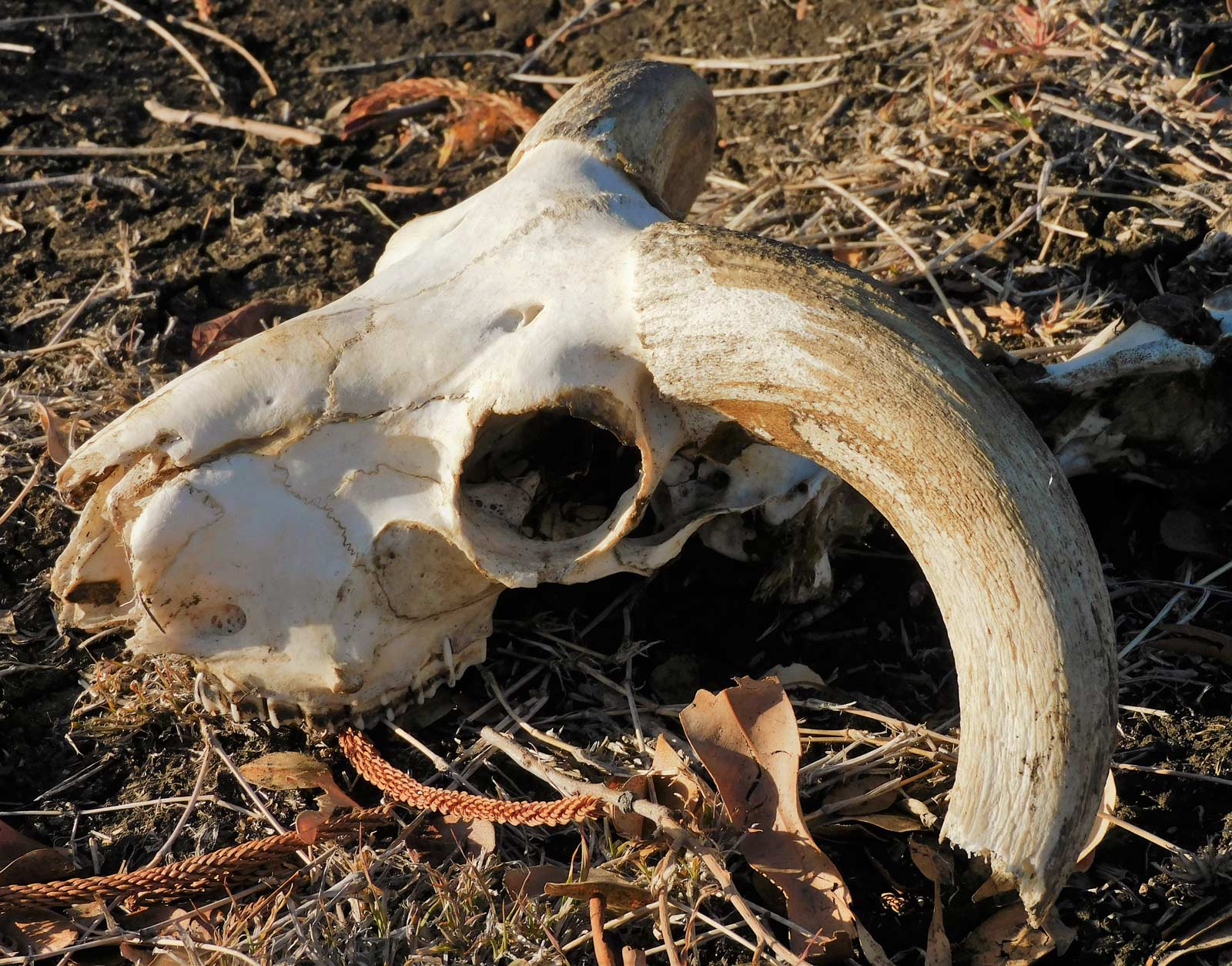 Main symbolic meaning
Hard and lasting
After people die and are buried, flesh will rot away very soon, but bones are lasting. That is the reason we can still find dinosaur bones even today. To dream about bones hints to aspects and qualities, that are long lasting or immortal like our faith, honour or moral credit and reliability.
Invisible backbone
Bones are true pillars of our body as well as of our personality, metaphorically of course. The symbolic meaning of bone is something, that helps us to stand upright. To resist to outer adversity (from let's say bad weather to seduction or friend's or enemy's influence). Thus bones are invisible structural necessity in comparison to scaffolding, that is visible, but gives no inner support to any building.
Pillars
Symbolically may bones be seen as true pillars of one's personality. Your own believes are the core values; "pillars" on which you can build your life – a structure that is apparent for others – your outside facade. That's why we sometimes say "cut to the bone" meaning the sudden insight into a situation.
Bones as seed
Bones of a killed animal were often buried by ancient people to ensure continuation of the species. Bones may be seen as some special seed, that may help grow the flesh again.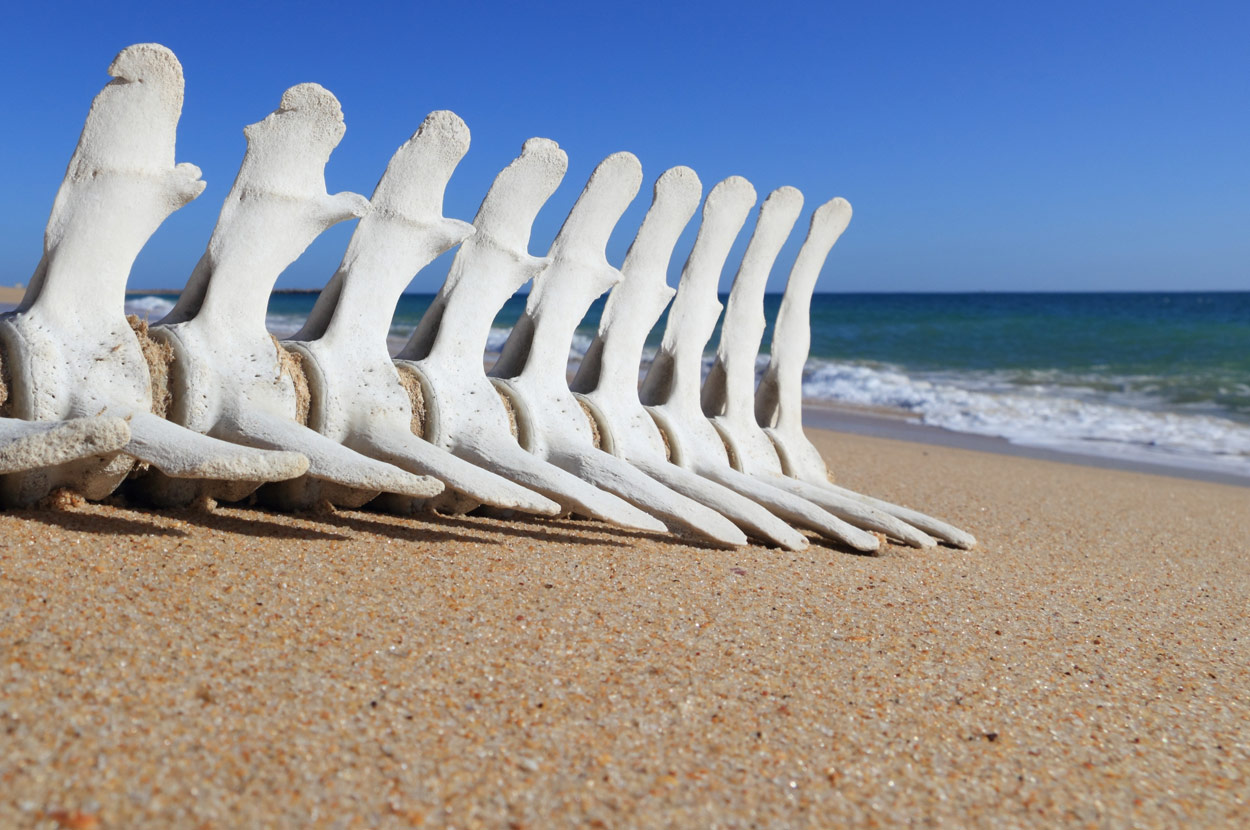 Mythology
Thor's goats
Inspiring is the myth of Thor's goats. Thor was German god armed with a hammer. Thor cooked his goats (Tanngrisnir and Tanngnjóstr) every day, and resurrects them back to life the next morning.
The Juniper Tree
A German fairy tale collected by the Brothers Grimm tells about a woman (Marlinchen) that gathers the bones of her stepbrother and buries them beneath the juniper tree with a handkerchief. A bird emerges on the juniper tree that is the reincarnation of the deceased brother.
Mayahuel - The Aztec Goddess
Bones of the Aztec goddess were buried, and in that place grew the first plant of maguey (Agave).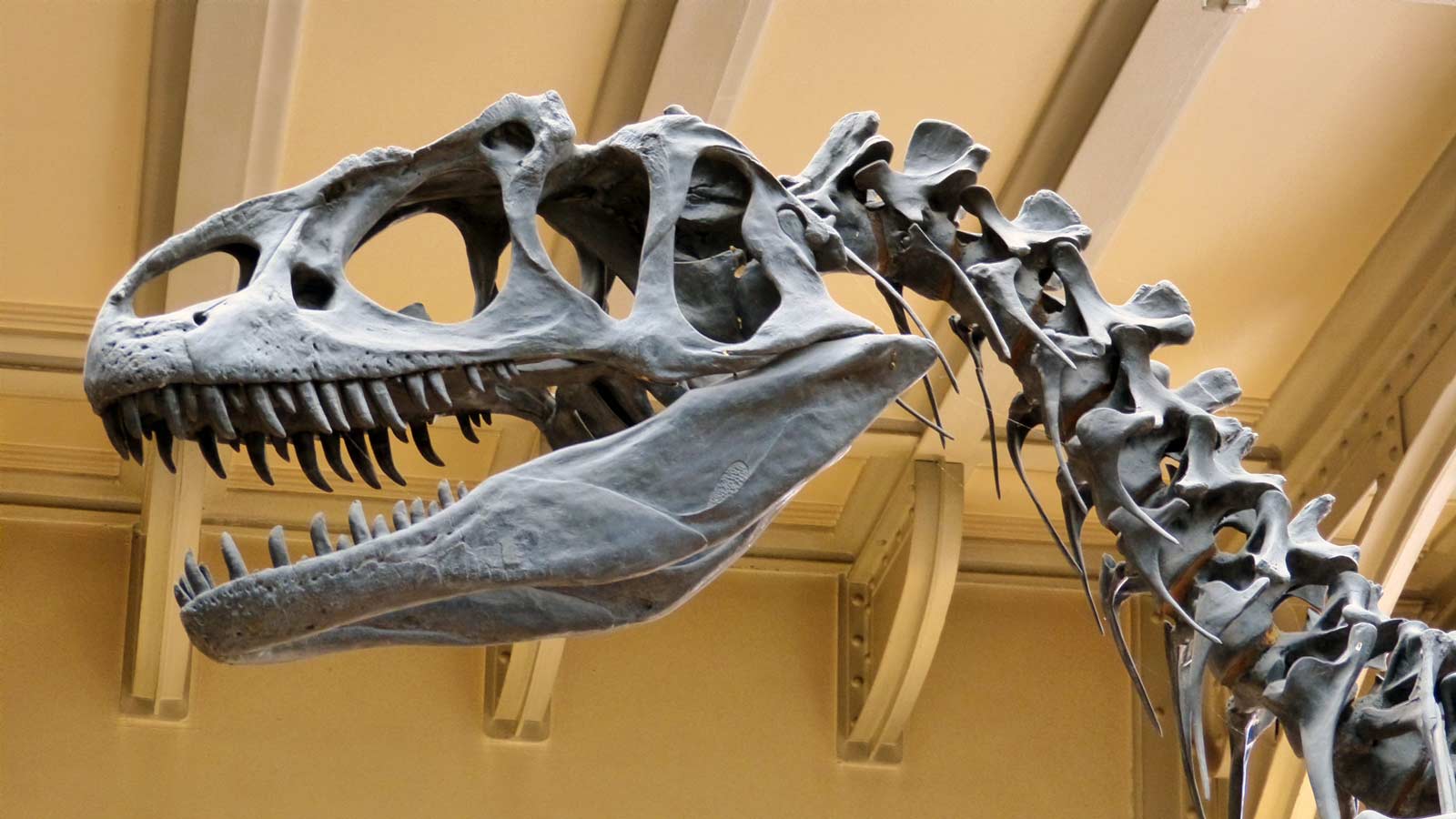 Dream meaning
No bones
To dream about a body without bones means to perceive some situation or person too weak, pliable or amoral. Body with no bones is usually inhumane and typical for lower animals (invertebrates, snail ...)
Eating bones
Bones are too hard to be eaten (except maybe of tiny fishbone). Thus people or animals can usually eat only the bone marrow. That's similar to eating the nut hidden in the nutshell. Eating the bone marrow is symbolical for finding the core of a firm structure - discovering the genuine essence. It may be a solution of a problem, a hidden truth or a secret.
Fishbone in throat
To dream about a fishbone stuck in your throat means that you overlooked an important but minor issue, a part of a larger problem. In other words: some issue deserves your attention even though you consider it trivial and negligible. The bone in your throat may also mean that somebody told you things that you can't swallow (hurting words).
Dream about breaking a bone
Did you have a dream about breaking a bone? It means that some important part of your life is threatened (weakened). Bones are similar to pillars in a cathedral. Without them the whole structure will collapse. Breaking a bone in your dream means that some principal values are diminishing or being damaged by others (family, work, trust, dignity, sincerity ...)
Trying to bury bones
Burying bones in your dream may simply depict a common funeral (death), what is very human and cultural habit. But burying bones in wild nature may symbolise the hope of resurrection (see the mythology above).
Bone cancer
Bone cancer is similar to breaking a bone (above). But cancer is not a sudden accident. Contrary, it is a very quiet and creepy illness. Your beliefs, ethical standards or way of life is endangered, when you dream about bone cancer. Something symbolised as cancer is undermining your steady life, being unnoticed usually for longer time.
Broken jaw bone
Jaw bone is important for speaking and eating. To dream about broken jaw bone means to be left helpless in this particular way – metaphorically: unable to speak the truth (or a white lie), express yourself in general, to gain energy from food etc.
Dinosaur bones
Dinosaur bones are very ancient; a genuine relic of times long gone. Dream about dinosaur bones means to deal with personal (or family) history, deep biological roots or predestination (DNA).